Bloemfontein Wedding Hair and Make-up Artists

A bride's final look is defined and completed by her wedding hair and make-up. However natural your everyday look, or however skilled you are at doing your own make-up, on your wedding day professional hair and make-up is essential. A hair and make-up artist who specialises in weddings will know exactly the best styles and colours that work with your chosen wedding dress. They will know exactly what is needed for the bride to shine with a perfect glow in the wedding photos. They will also use professional hair and make-up products that are superior to most products you can buy. Expect an initial consultation to discuss ideas, followed by a trial run before the wedding. If you are planning a pre-wedding photo shoot, it is a good idea to use your wedding hair and make-up artist for that too.
To start searching, check out our listings of hair and make-up artists in Bloemfontein.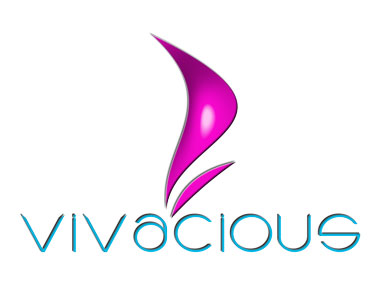 Vivacious Make-up Artists
BLOEMFONTEIN

Bloemfontein Make-up Artist and Beauty Salon in Westdene, Bloemfontein. Anrie specializes in wedding make-up, gel nails, facials and various other beauty treatments like waxing and permanent make-up. She also sells Honey Jewellery and Annique Products.
Telephone:
072 688 5973
More Details
Salon Fantastique
BLOEMFONTEIN
Great hair and nails at affordable prices. R250 for a cut, blow and colour

Telephone: 051 447 3125


Salon Finesse
BLOEMFONTEIN
Wedding Hairstylist in Bloemfontein, call 051 525 2901 for more information

Telephone: 051 525 2901

Simone Zandstra Make-up & Hair
BLOEMFONTEIN, CLARENS

I am an international Make-up artist and Hair stylist with 10 years experience in the field. Making women feel beautiful about themselves is my great passion! My bridal make-up is designed to make you look beautiful both in daylight and on your photo's.
Telephone:
082-7967464
Titivate
BLOEMFONTEIN, BAYSWATER

I am a Professional Make up Artist that specialize in weddings. Services I offer include Make up, Hair styling, Eyelash Extensions and Threading. Contact me for my price list and wedding packages available.
Telephone:
0732063448
Ultimate Hair Solutions
BLOEMFONTEIN
Hair Specialists

Telephone: 051 436 6094


Alicia's Travelling Salon
BLOEMFONTEIN
Make-ups, Facials and skin scanning, nails, waxing, fast-fashion hairstyling. Bridal and Matric Farewell packages available. Professional and stage make-up

Telephone: 082 876 0847


Amy Olden Makeup Artist & Hairstylist
BLOEMFONTEIN

Amy Olden is qualified professional makeup artist and hairstylist operating in the Free State. With 8 years experience in the makeup and beauty industry Amy has done numerous brides, magazine as well as television work.
Telephone:
072 297 4079
Anchen Lintvelt Make-up Artist
BLOEMFONTEIN
I am a qualified somatologist with both my national and international diploma in beauty therapy. The reason why I decided to specialize in make-up is because I just love to be a part of that special day, that special moment and also that special look.

Telephone: 082 370 1259


Art of Make-up Studio
BLOEMFONTEIN

Specializing in brides, bridesmaids, mother of the bride and bridegroom Professional Make-up Artist, only use professional make-up products that is designed for photography….
Telephone:
051 446 1392
BeaulahBeauty
BLOEMFONTEIN
Weddings, Matric Farewells, Special Occasions or even for make-over Photo shoots. Make-up is a very integral part of each of these occasions. Make-up is my passion and I am committed to helping you. Feel free to contact me

Telephone: 079 779 9124



Beauty Square LHP
BLOEMFONTEIN
Beauty and Hair Specialists

Telephone: 079 3466 136


Blush- Styling and Make-up
BLOEMFONTEIN

I'm a qualifeid image consultant and make-up artist. Specializing in Bridal make-up and Styling Consultations. Previous experience as an stylist and make-up artist for "Boer soek 'n Vrou". Find the perfect fit and look for your special day.
Telephone:
0722406603
Bounce Hair Studio
BLOEMFONTEIN
We specialise in special occasion and wedding makeup. Very natural effective look using highly professional makeup giving any effect you like. Long lasting effective photographic results.

Telephone: 051-444-6585



Colour me Beautiful Image Consultant
BLOEMFONTEIN

Bridal Services Bridal image consultations, bridal make-up, colour, style and make-up parties, colour and style for mums, personal shopping, groom's image consultation, our bridal book, Be a Beautiful Bride, gift packages for the bride
Telephone:
051 -4463232
Enhance Make up
BLOEMFONTEIN
Enhance is owned by make up artist, Khosi and a stockist of Kryolan professional make up. We offer bridal make up services to ensure you are looking your best on one of the biggest days in your life.

Telephone: 076 521 2880



Estie Swart Artistry
BLOEMFONTEIN

Professional Bloemfontein Wedding Makeup artist with more than 5 years of experience in especially bridal make-up and photoshoots. It's very important to me to have you look the best you possibly can for your wedding day. I only use professional makeup
Telephone:
082 292 3191
I-flair Makeup Artistry
BLOEMFONTEIN

It's finally come to YOUR WEDDING DAY! This is one of the most special days of your life. You deserve to look your best, trust a certified professional to ensure you look your best. My aim is to offer a service that is beyond my clients expectations. ur
Telephone:
072 537 3320
Jeakita Holder Makeup Artist
BLOEMFONTEIN
I am a professional Makeup artist situated in Bloemfontein. Please visit my Facebook page to view my work and feel free to contact me for more information.

Telephone: 0714837970


Jeakita Holder Makeup Artist
BLOEMFONTEIN
I am a professional Makeup artist situated in Bloemfontein. Please visit my Facebook page to view my work and feel free to contact me for more information.

Telephone: 0714837970


Lauren Louw Makeup Emporium
BLOEMFONTEIN
Colour Inspires me,Textures thrill me and Makeup Pigments delight me! I want to eat, sleep and live MAKEUP!! I am amazing at what i do. Make-up service: Wedding, Photo & Fashion, Artistic, Special Effects, Editorial, Asian, Makeover, TV & Film, Arabic,

Telephone: 072 7976 983

LG Hairstudio
BLOEMFONTEIN
Beauty and Hair Specialists. Contact Lorainne on 084 227 4987 to make a booking

Telephone: 084 227 4987


Maja Swanepoel
BLOEMFONTEIN
Make-up artist

Telephone: 076 4896394

Marietjie Brink
BLOEMFONTEIN
Professional Make-up Artist, Marietjie Brink offers special packages on bridal makeup

Telephone: 082 379 1229