Bloemfontein Bridal or Wedding Dress Designers

Anything from Wedding and Bridesmaid Dresses, Matric Farewell Designers, to Mother of the Bride Shops. Do you want to rent or have your dress made? We have best of both worlds. The search for the perfect wedding dress begins the moment he pops the question. Perhaps you already know what you want, since you dreamed of your perfect wedding dress for ages, or maybe the selection of wedding dresses on offer is undesirable. Choose between a bridal wear shop, which will offer a wide selection of styles and designer labels, or a wedding dress designer, who can design something especially for you. There is also quite a variety of wedding designers in Bloemfontein - who also offer wedding dresses that you can rent for almost half the price it will cost to buy or to have it made. Browse our directory of suppliers of wedding dresses in Bloemfontein for inspiration and start dreaming of romantic tulle, elegant silk, floaty chiffon and your own unique designer wedding dress.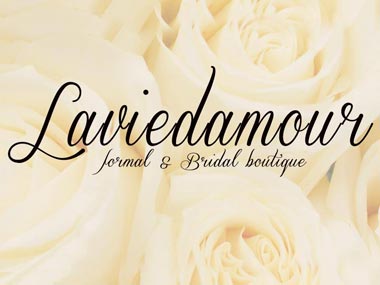 Laviedamour Bridal Boutique
BLOEMFONTEIN

Laviedamour Bridal Boutique in Bloemfontein specializes in Exclusive Imported Wedding Dresses of the highest quality. We both rent and sell wedding dresses.
Telephone:
082 642 8446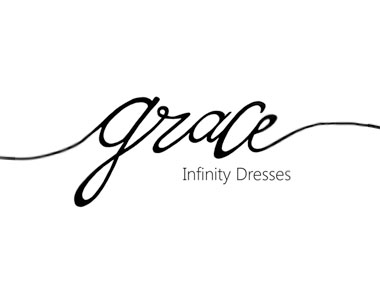 Grace Infinity Dresses
NATIONWIDE

Order the Infinity Dress for your bridesmaids. This 1 dress can be worn in more than 36 different styles. Each bridesmaid can have a look to suit her own style without looking too different from the others. The dress can be worn again after the wedding.
Telephone:
082 893 9782
Shifting Sands
BLOEMFONTEIN
Timeless Couture

Telephone: 079 496 0747


Adri Design Studio
BLOEMFONTEIN
Bloemfontein Wedding Dresses to buy or hire/rent. We also do image consulting and various other services. Call now to avoid disappointment

Telephone: 084 770 7937


Andre Bellingan
BLOEMFONTEIN
Garments of Distinction

Telephone: 051 444 0744


Angels Fashion Designs
BLOEMFONTEIN
Specialize in all clothing and sizes. Design of patterns, alterations, rentals and many more

Telephone: 0722058889

Basteen Fashions
BLOEMFONTEIN
Bloemfontein Free Sate Wedding Dress Designers and Attire, Wedding gowns, evening wear and bridesmaid dresses. We do any kind of fashion and we are professional fashion designers with more than 12 years experience in the industry. Costume Jewellery

Telephone: 083 668 8237


Bettie Cornelissen - Fashion Design Studio
BLOEMFONTEIN
Fairytale Dresses for the Princess in you - rentals also available at affordable prices By appointment only

Telephone: 051 447 1135



Brenda Stroebel Couture
BLOEMFONTEIN
Getting married is probably the biggest event you will ever have to organise, direct, produce and co-star in! In the following pages you will find everything you are looking for

Telephone: 083 260 5210



Bride-Zilla
BLOEMFONTEIN

Top Designer Custom Made Wedding & Evening Dresses at a fraction of the cost. Now you can have your dream dress without paying a fortune. Choose from 99 Colours and 4 different materials all to suit your body type and style. Contact us TODAY!
Telephone:
083 719 9490
Candida's Commmunication
BLOEMFONTEIN
Bloemfontein Wedding and Evening Dresses

Telephone: 082 997 3301


Candida's Commmunication
BLOEMFONTEIN
Bloemfontein Wedding Dress Designers - also specialize in evening gown, matric farewell dresses, bridesmaid dress and many more

Telephone: 051 444 4975


Casper Designer Wear
BLOEMFONTEIN
Bridal/Evening/Matric/Cocktail/Ready/Wear

Telephone: 083 390 1610


Cornelia's Boutique
BLOEMFONTEIN
Exclusively for the bride, mother-of-the-bride and brides' maid The Elegant Cornelia's Boutique in Mimosa Mall opposite Woolworth, should be your first stop for exclusive designer clothing and accessories.

Telephone: 051 444 4975


Daniel Ellis Design Studio CC
BLOEMFONTEIN
Bloemfontein Bridal Wear, Wedding Dresses Gowns, Evening Wear Bridesmaid Dresses, Mens Suites Tailormade and Matric Farewell Dresses

Telephone: 051 444 6647


Donna Diva
BLOEMFONTEIN
Bloemfontein Wedding Dress Designers, Wedding Dresses, Wedding Gowns, Wedding Attire, Bridal Wear, Wedding Garters as well as tailormade Bridegroom suites and attires

Telephone: 083 922 3395


Ellmans Modes
BLOEMFONTEIN
Mother of the Bride or Bridegroom dresses

Telephone: 051 444 0482

Esmaret Roberts
BLOEMFONTEIN
I do anything from wedding dresses, matric farewells, bridesmaid dresses, men's tailored jackets and many more.

Telephone: 083 396 4219


fairytale dresses
BLOEMFONTEIN

We offer a stunning collection of wedding gowns @the best prices in town! www.fairytaledresses.net. From R3000-R6500
Telephone:
078 370 8871
Getcet
BLOEMFONTEIN
Mother of the bride or bridegroom dresses

Telephone: 051 444 3735

Jive Creations Designer Wear
BLOEMFONTEIN

For custom made wedding gaments. Mother of the bride. We also hire out custom designer wear. Call me today. Lets make your wedding day a memorable one.
Telephone:
0844993927
Jolandi Heckroodt Couture
BLOEMFONTEIN
Bloemfontein Wedding Dress designers - Wedding Dress rentals. We have an extensive collection of wedding dresses that you can choose from. Jolandi has more than 10years experience in the wedding and fashion industry. Call now 4 your dream wedding dress

Telephone: 082 455 1645



Julie Wedderburn Bridal
BLOEMFONTEIN
One of Bloemfontein's top wedding dress Designers. She also does wedding dress rentals hiring and has a great variety to choose from. Julie is quite popular - so call now to avoid disappointment

Telephone: 051 436 7069


Just A Girl
SHIP NATIONWIDE

Just a Girl is an online lingerie & ladies apparel store. We offer elegant & sensual babydolls, corsets, evening dresses, fancy dress costumes and hosiery.
Telephone:
0833872888
Leehra Bridal
BLOEMFONTEIN

Leehra Bridal - wedding gowns designer in Bloemfontein
Telephone:
083 286 1643
Lizbe Annandale
BLOEMFONTEIN

Bloemfontein Wedding Dresses Gowns, Matric Farewell Dresses, Bridesmaid Dresses, Flowergirls, Bloemfontein Wedding Dress hire - we can do this and many more. We also can design and make tailormade suites for the bridegroom and his bestman.
Telephone:
083 306 5994
Love and Lace Bloemfontein
BLOEMFONTEIN

We'll help you find the dress of your dreams for your special day! Beautiful, high quality dresses, at affordable prices. Catalogues available as well as colour charts. Dresses are tailored according to your specifications and colour choices.
Telephone:
0827831516
Maryna's
BLOEMFONTEIN
Maryna's - Wedding Gowns & Evening Wear For Hire at affordable prices - Also an extensive range of imported bridal wear which is remarkably well priced and available to hire or buy with a short lead time. Available after hours by appointment

Telephone: 051 522 5200


Mechèlle Creations
BLOEMFONTEIN
Mechelle Creations specializes in wedding dresses, mother of the bride's and bridesmaids' dresses. Each item is special and is created with great detail and design.

Telephone: 051 446 3264



Megan Design & Nail Bar
BLOEMFONTEIN
Bridal Wear for your entire Bridal Party. Haute Couture Matric Farewell Evening Wear Cocktail Wear and Alterations Exclusive designer wear just for you!

Telephone: 084 247 2138



Nico Naude Designs
BLOEMFONTEIN
Feeling like a princess: sexy, confident and gorgeous is something every girl dreams of. Choosing from a wide range of wedding dresses covering all styles, designs and even more colour than ever before is an exciting experience for any bride to be.

Telephone: 083 959 6161



Novella
BLOEMFONTEIN

Novella Bridal wear specialises in renting designer label wedding gowns with an option to buy. Our dresses are top quality and comes with affordable price tags. We also have payment plans to assist you in getting your dream wedding gowns.
Telephone:
0729723056
Santie Truter
BLOEMFONTEIN
Wedding dresses, evening gowns, bridesmaid dresses, partydresses and fairydresses

Telephone: 083 653 6591

Schalk van Dyk
BLOEMFONTEIN
Fashion Designer & Occasion Wear - 28 Boersma Street, Universitas

Telephone: 051 522 5093


I Do Bridal Boutique
BLOEMFONTEIN
At I Do Bridal Boutique you will receive friendly, professional service, best quality but affordable dresses. We hire and sell wedding gowns, mother of the bride, bridesmaids, flowergirl dresses and accessories.

Telephone: 0761007041