Bloemfontein Wedding Invites and Stationery Services

Its important to take some time to get your wedding invitation as perfect as possible. Your invites are the first glimpse of your wedding style. Wedding stationery doesn't just include the wedding invitations though. Decide whether you need Save the Date cards, Thank you cards, Menu's, Wedding programmes, response cards and so on. All these can be co-ordinated in paper, printing and other special touches. Perhaps hand-made paper, funky graphic design or other unique creative effects would set your wedding stationery apart.
Browse our listings of suppliers of quality wedding invitations and stationery designers in Bloemfontein.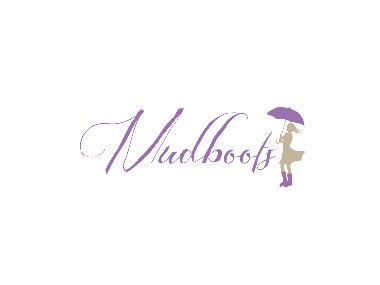 Mudboots Design & Photogrpaphy
BLOEMFONTEIN

Let me help you set the feel of your wedding with the right invitations, hand made or printed. I can also make menu's and any stationery you may require.
Telephone:
083 557 2341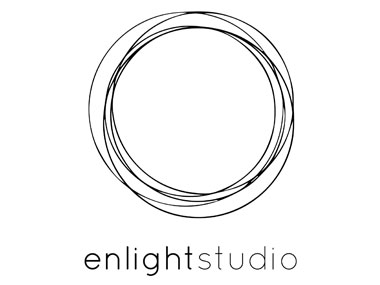 enlightstudio
BLOEMFONTEIN

We love weddings and creating beautiful things. We specialize in wedding invites, stationery and digital design.
Telephone:
082 367 2233
Pure design and planning
GEORGE

We offer wedding invitations in a variety of sizes, shapes and folds. Modern, Vintage, Layered, Elegant etc. We will ensemble an invitation that suits your wedding style and budget.
Telephone:
+27 72 568 9061
Puzzle Tree
BLOEMFONTEIN

You complete me. Create your personal invite and let it be puzzled into cardboard peaces. Add it onto magnet and have your invite build onto your quests fridge to know the where and how of your wedding.Email me for quotations pierre.puzzletree@gmail.com
Telephone:
0796152590
Cellphone:
0796152590
The Stationery Studio
KLERKSDORP

The Stationery Studio offers exclusive but affordable event and wedding stationery in a wide range of styles, themes, colours and designs. We specialize in one-of-a-kind, artistic wedding invitations designed and created to perfectly capture your style.
Telephone:
0184628092
Unique Drukkers
UNIVERSITAS BLOEMFONTEIN

Wedding invites, rsvp cards, printed envelopes, churchprograms, placecards, thankyou cards, menus and thank you cards (after the wedding)
Telephone:
051 522 4887
Vanilla Vintage Design Studio
BLOEMFONTEIN

If you want the best, for less, give us a call. We guarantee the best prices in town and the best quality prints. If you can cream it, we can do it.
Telephone:
083 981 2152
Visi Designs
BLOEMFONTEIN

Unique custom-made wedding invitations. 10% Discount until end of June 2012.
Telephone:
27791938642
Anne-Marie Nieuwoudt
BLOEMFONTEIN

Bloemfontein Wedding Stationary this includes invitations, thank you cards and many more...
Telephone:
084 5043726
Cellphone:
084 5043726
Bezalé
BLOEMFONTEIN

Bezalé, the origin of intelligent design (Ex.35:30)! We specialize in creating innovative and unique invitations, making sure the First Impression of your DAY is done with excellence! We provide all the wedding stationery within the same unique theme.
Telephone:
072 478 4173
Bluebird Design Studio
BLOEMFONTEIN

We specialize in wedding stationery, wedding websites, creative gifts, lazer cutting & engraving. Our services also include event stationery, vinyl stickers, decals embossing and so much more.
Telephone:
0764111391
Cellphone:
0764111391
Bontle Tota Creations
THABA NCHU/BLOEMFONTEIN/JOHANNESBURG

Corporate Gifts, Wedding Planning, Events Co-ordination and Planning, Flower Arrangements and Decorations and Events and Wedding Stationery Design... If you can dream it we can do it.
Telephone:
0836719565
Ceseged
BLOEMFONTEIN

For Unique wedding invitations
Telephone:
084 5043726
Cellphone:
084 5043726
Cromul Creations
BLOEMFONTEIN

What very few people realize, however, is that the first impression that your guests will have of your Event, will be the invitations they receive. And we all know that first impressions last.
Telephone:
0762502958
In a box
BLOEMFONTEIN

Bloemfontein Wedding Stationary from wedding invations, menus, programs, table registers and thank you cards. We do all this and many more...
Telephone:
051 522 4887
KarinSCreations
RETORIA

We specialised in handmade wedding invitations with matching stationery as well as table gifts/favours and small gift boxes. We are based in Gauteng but served our customers country wide.
Telephone:
012 345 2053
K-studio
BLOEMFONTEIN

From ideas to designs to decor - all you can dream of done in one place! Bring your ideas and dreams, I will make it a reality
Telephone:
0839812152
Mr Wedding Card
BLOEMFONTEIN

Wedding Invitations & Stationery
Telephone:
082 5620925