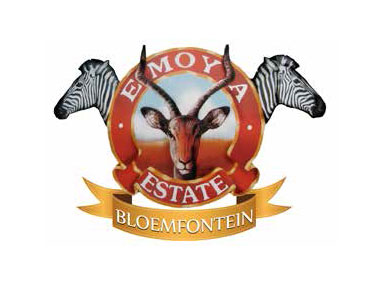 Emoya Wildlife Estate and Wedding Venue
BLOEMFONTEIN - GROENVLEI

Our Venues are simply unique and breath taking capturing a natural setting, whilst hosting fairytale weddings, professional conferences and exclusive functions. Emoya Wildlife Estate, Conference centre and Spa is situated on the western border of Bfn.
Telephone:
(051) 436 8471
Romancing Thailand
BLOEMFONTEIN

The Honeymoon has custom designed many honeymoon packages that have produced rich experiences for the honeymoon clientele for whom these packages were created.
Telephone:
visit website
Steward Guesthouse
BLOEMFONTEIN

Guesthouse in Bloemfontein that offers Honeymoon suite for just married couples in Bloemfontein
Telephone:
051 448 4828
The African Sky
BLOEMFONTEIN

South Africa Honeymoon experiences and African Honeymoon Safaris provide the perfect romantic getaway in Africa. From the golden beaches of the fairest cape to wildlife areas where the Big Five still roam supreme.
Telephone:
012 809 1632
Bossi Adventures
BLOEMFONTEIN

Leave your cares behind and join us on a liveaboard safari to explore the Islands of the Nosy Be Archipelago in Madagascar. Bossi Liveaboard Adventures provides you with an unparalleled opportunity to enjoy a honeymoon in the tropics you'll never forget
Telephone:
016 341 6134
Honeymoon in South Africa
BLOEMFONTEIN

With some of South Africa's top honeymoon establishments listed on this site, you will be able to find that special place to start out your life together as husband and wife. Whether you want beaches and palm trees, mountains and snow, or bushveld...
Telephone:
visit website