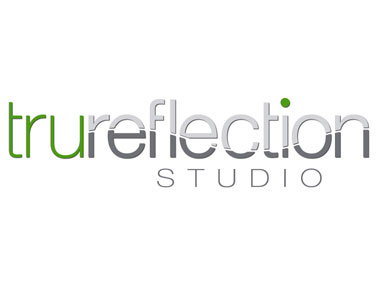 Tru Reflection Studio
BLOEMFONTEIN - BLOEMDAL

I love what I do! Every photo session is unique, because every client is unique. My aim is to capture a true reflection of the beauty and uniqueness which lies in every person. No matter their shape, size or culture.
Telephone:
084 812 5958
Gerhard Beukes Photography
BLOEMFONTEIN

Capture Today for tomorrow! We are photographers in Bloemfontein who specialize in wedding photography, studio photography and many more.. Call or email us today for a free quote.
Telephone:
0833638782
Cellphone:
0833638782
Gerhardus Bosch
BLOEMFONTEIN

For all events, special wedding packages with various services, personal attention and visual professionality.
Telephone:
083 384 1466
Liza Crawley Photography
BLOEMFONTEIN

Every moment in life should be celebrated especially the intimate moment of a union between 2 people coming together. Invite me along I would love to be part of your special day. E mail me for more information at info@lizacrawley.com
Telephone:
072 294 0965
Lizette Photography
BLOEMFONTEIN

Lizette Photography
Telephone:
083 285 1235
Cellphone:
083 285 1235
Lynne Slettevold Photography
BLOEMFONTEIN

Lynne Slettevold, local Bloemfontein photographer is one of the best vintage wedding photographers in South Africa. She specializes in wedding and portrait photography and she has her own studio in Kellner street, nearby Signo in second Avenue, Westdene
Telephone:
051 447 7736
Magic Photography
BLOEMFONTEIN

We do weddings, engagement shoots, family shoots, portrait photography, new born shoots, formals etc
Telephone:
073 971 6406
MM Photography
BLOEMFONTEIN

I specialize in Wedding, Portrait, Children and Family Photography
Telephone:
0766869134
Cellphone:
0766869134
Npics Photography
BLOEMFONTEIN

I believe a video must be more, it must tell the story long after the memories have faded. I capture special memories that will last a life time. My video style is photo journalism, portrait journalism and artistic photographic.
Telephone:
072 589 8069
Cellphone:
0725898069
Organic Tales Photography
BLOEMFONTEIN

Internationally experienced photographer driven by passion. I am truly excited about every story I get to capture. Your beautiful day leave me with excitement and anticipation to be able to retell your day in pictures.
Telephone:
0712748358
Palm Photography
BLOEMFONTEIN

A photo is a moment captured in a picture in remembrance forever
Telephone:
083 643 0804
Perfect Pear Photography and Films
BLOEMFONTEIN

Our goal is to create fun, emotional, breathtaking pictures and films for our clients. We create a personalized, handcrafted film and photo investments for each and every one of our clients.
Telephone:
082 864 7304
Perfect Pixels Photography
BLOEMFONTEIN

Perfect Pixels Photography
Telephone:
082 081 3998
Cellphone:
082 081 3998
Peter John Photography
BLOEMFONTEIN / FREESTATE / NORTHERN CAPE

Peter is a discerning photographer that has traveled the world photographing weddings, family portraits, culinary expression and landscapes & scenery in exciting and culture rich countries and cities like Shanghai, Busan, Taipei, London and Singapore
Telephone:
051 436 9593
Photomoods
BLOEMFONTEIN

Photomoods
Telephone:
074 138 2608
Cellphone:
074 138 2608
Resolusi Ontwerp
BLOEMFONTEIN

Resolusi is a graphic design & photography business in Bloemfontein. It is our goal to deliver good quality service and products! We have creativity, good prices, and a love for beautiful images on our side! Contact us today for a quote!
Telephone:
082 787 1051
Cellphone:
082 787 1051
Rienier Bronn
BLOEMFONTEIN

Bloemfontein Wedding Photographer
Telephone:
051 444 1961
Cellphone:
082 820 1320
Sarel Greyling Photography
BLOEMFONTEIN

Sarel has mastered the art of successful wedding photography. His unique style of spontaneous, candid and relaxed photography catches the eye. He captures the special moments, romantic looks and otherwise fun in every situation.
Telephone:
083 2555 774
Secret Circus Photography
BLOEMFONTEIN

I am a photographer situated in Bloemfontein. I specialize in Wedding, Modelling, Event, Sport and Portrait Photography. Photography is one of the major passions of my life and I enjoy providing others with the best possible service there is to offer.
Telephone:
082 9 40 40 60