Bloemfontein Wedding Photographers

Choosing the right wedding photographers to capture your special day is just as crucial as choosing the right venue. They will capture every moment of your wedding and preserve those memories to last you a lifetime. There are so many wedding photography styles to choose from. Traditional posed wedding photos are giving way to a spontaneous photojournalist style and each wedding photographer interprets this in their own individual way. When browsing our directory of Bloemfontein wedding photographers, look for a style that you connect with: intimate, informal or glamorous and glitzy, there is a style for everyone. Look through portfolios, discuss wedding photography packages and meet the photographer in person before booking. Ask about pre-wedding shoots and photo albums too. Remember that top wedding photographers are in great demand, so book early once you've found the right person, even a year ahead.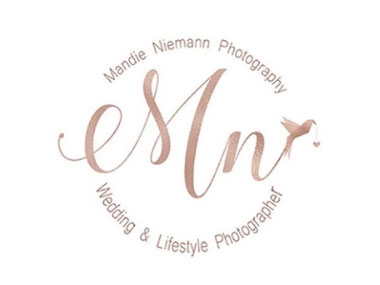 Mandie Niemann Photography
BLOEMFONTEIN

I am Mandie, a wedding photographer living in Bloemfontein. I am willing to travel all over South Africa and Free State. My aim is to capture your once in a lifetime moments and make them one in a million.
Telephone:
082 363 6427
Frangipani Photography
BLOEMFONTEIN

A photo says more than a thousand words, let us help you write your story.
Telephone:
0824010204
Frikkie Kapp Photography
BLOEMFONTEIN

Wedding Photography in Bloemfontein at its best
Telephone:
051 444 2630
Funtabulous
FREE STATE BLOEMFONTEIN

Marizel van Funtabulous Photography sal u troue 'n belewenis van 'n leeftyd of drie maak! Videos foto's en storieboeke alles! Ons verskaf ook juwele kousbande en ander trou benodighede. Skakel vir gratis advies of kwotasies. Marizel tel 051 5222 870
Telephone:
051-5222870
Cellphone:
078 1514 192
Glance Design & Photography
BLOEMFONTEIN

A design or photograph is not just a picture it is a glance of time taken into solid art of the subjects that is captured into a memory.Glance Design & Photography can capture your memory; design for you accordantly & exclusively to your needs.
Telephone:
0738978896
Glen Green Weddings
LADYBRAND

Professional wedding photographer for weddings in Bloemfontein, and the Eastern Free State.
Telephone:
051 412 6483
iMAJiX Digital Artisans
BLOEMFONTEIN

iMAJiX Digital Artisans
Telephone:
051 451 2452
Cellphone:
082 340 4786
Ingrid Combrinck Photography
BLOEMFONTEIN

Bloemfontein Weddings&Lifestyle photography. It's all about an enjoyable, fun and pleasant experience documenting your story in a comfortable way.My style is contemporary: combining photojournalism with illustrative artistic photography.Life is beautiful.
Telephone:
0827772829
Johan Roux
BLOEMFONTEIN

Call for a free quote
Telephone:
082 921 1000
Jorine Cronje Photography
BLOEMFONTEIN

With photography being my lifes passion, I graduated from Stellenbosch Design and Photography Academy ensuring I provide my clients with professional, classic, modern and timeless photography service ensuring your memories last a lifetime.
Telephone:
082 444 5734
Juan-Marie Steyn Photography
BLOEMFONTEIN

Juan-Marie Steyn Photography
Telephone:
072 454 6949
Cellphone:
072 454 6949
Lizette Photography
BLOEMFONTEIN

Lizette Photography
Telephone:
083 285 1235
Cellphone:
083 285 1235
Lynne Slettevold Photography
BLOEMFONTEIN

Lynne Slettevold, local Bloemfontein photographer is one of the best vintage wedding photographers in South Africa. She specializes in wedding and portrait photography and she has her own studio in Kellner street, nearby Signo in second Avenue, Westdene
Telephone:
051 447 7736
Magic Photography
BLOEMFONTEIN

We do weddings, engagement shoots, family shoots, portrait photography, new born shoots, formals etc
Telephone:
073 971 6406
MM Photography
BLOEMFONTEIN

I specialize in Wedding, Portrait, Children and Family Photography
Telephone:
0766869134
Cellphone:
0766869134
Perfect Pixels Photography
BLOEMFONTEIN

Perfect Pixels Photography
Telephone:
082 081 3998
Cellphone:
082 081 3998
Peter John Photography
BLOEMFONTEIN / FREESTATE / NORTHERN CAPE

Peter is a discerning photographer that has traveled the world photographing weddings, family portraits, culinary expression and landscapes & scenery in exciting and culture rich countries and cities like Shanghai, Busan, Taipei, London and Singapore
Telephone:
051 436 9593
Photomoods
BLOEMFONTEIN

Photomoods
Telephone:
074 138 2608
Cellphone:
074 138 2608
Resolusi Ontwerp
BLOEMFONTEIN

Resolusi is a graphic design & photography business in Bloemfontein. It is our goal to deliver good quality service and products! We have creativity, good prices, and a love for beautiful images on our side! Contact us today for a quote!
Telephone:
082 787 1051
Cellphone:
082 787 1051